Wasp Nest Removal

Stevenage and North Hertfordshire
Are you looking for wasp nest removal in Stevenage and North Hertfordshire? We provide a 24-hour service in any areas with the SG Postcode to aid you in any pest problems and issues you may be facing!
ASAP Wasp Removal offer reliable wasp nest removal services in Stevenage and throughout North Hertfordshire.
To our customers, we offer fast, efficient response and services for pest control for mice, rats, fleas, squirrels, with our main focus being Wasps. Give us a call today, and we can offer you a quote or any required advice.
Wasps in any quantity are a nuisance; however, a nest in your home or loft is highly dangerous to you and your family.
When Queen wasps build a nest in your household, they may mate, and the swarm of larvae can attract colonies of wasps.
Removal of nests, regardless of size, should only be carried out by qualified and experienced professionals. Wasps can be very aggressive and territorial, and their stings can lead to fatal consequences.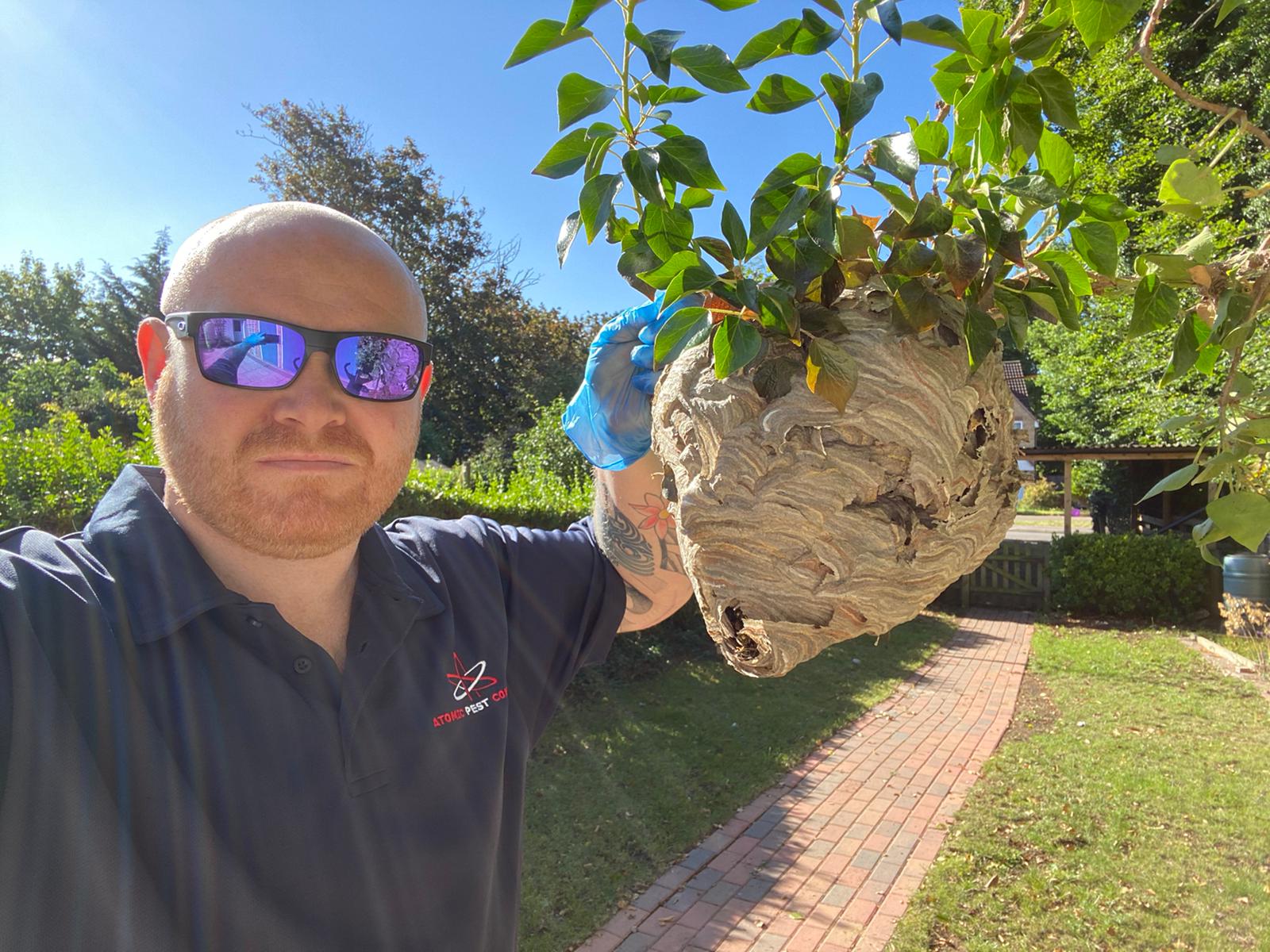 Business and Commercial Nest Removal
Here at ASAP Wasp Removal, we also provide our nest removal services to businesses and company property. Infestations of any kind are a real risk to any business and its staff; if you have any worries or discover any nests, you must give us a call. Contact us, and our experts can provide you with advice and any nest removal service you may require.
We are fast at responding, and we can do our best to clear your workplace and offer advice on how to prevent these issues in the future.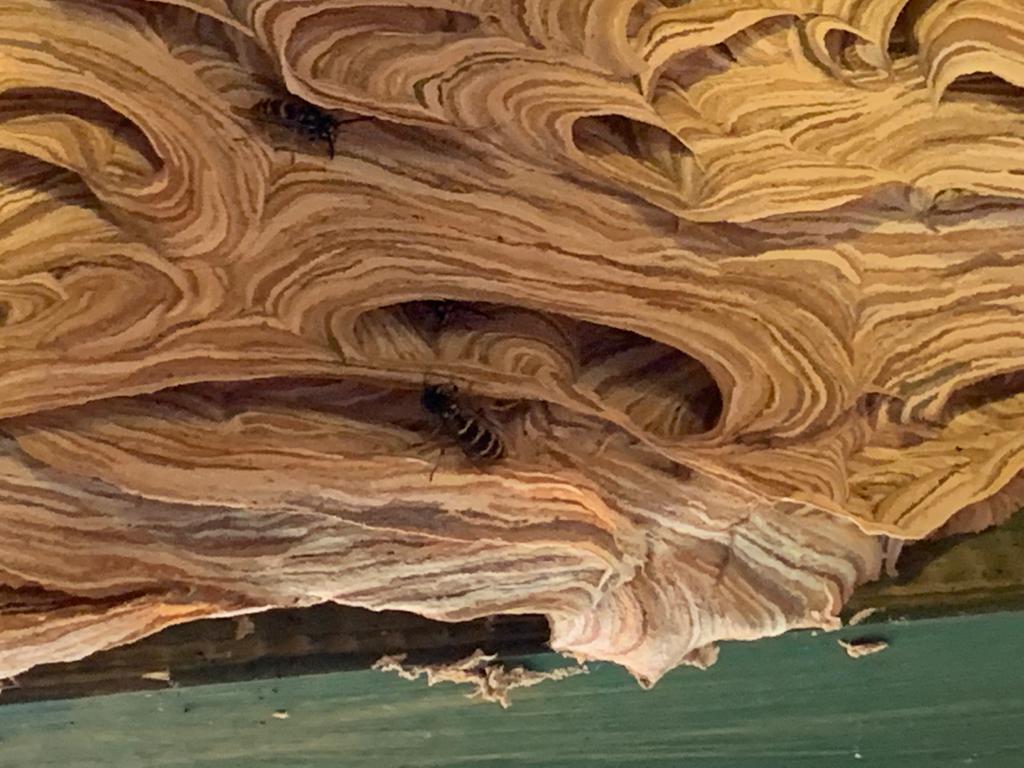 Wasp Nests Treatment
At ASAP Wasp Removal, our expert pest controllers can provide you with advice after our services on how to treat your pest problem and further prevent wasp infestation.
They can also provide you with a high-quality insecticide to the access area leading to the nest to stop further infestation.

Wasp Control Aftercare
It would be beneficial to clear away any fallen fruits or food, as well as foods from cupboards that do not have lids or protective bagging.
Do your best, until the issue resolves, stray from using floral scents in the home or wearing any florals or yellow as this may attract more wasps and other species of insect-like pests.
24 Hour Service
Here at ASAP Wasp Removal in Stevenage, North Hertfordshire, we offer a speedy service. Wasp infestation is of serious priority to us and general pest control. We will respond to you quickly, within 24-hours in the local Stevenage SG postcode area. Give us a call today, and we will be happy to arrange a fully insured inspection as soon as possible.

Areas We Cover
If you are looking for Wasp Removal in the UK, contact our experts today. Please get in touch using either the contact form link or phone number below to discuss your requirements. We cover postcodes SG1 to SG19, MK41, MK42, MK44, and MK45. If this is you please get in touch with us abut wasp nest removal in your area.
Stevenage
Knebworth
Hitchin
Letchworth
Baldock
Sandy
Royston
Buntingford
Puckeridge
Ware
Hertford
Kempston
Arlesey
Lower
Stondon
Shefford
Biggleswade
Central Bedfordshire
Please Note: If you location isn't specified here, please feel free to get in contact with us as we maybe able to cover your local area.
If you require wasp nest removal in Stevenage and North Hertfordshire call 07572 977 917 today for a fast response service.
For your free, no-obligation quote
Contact Us
ASAP Wasp Removal have years of experience in all aspects of pest control, including rodents, insects and birds. Wasp nests are dangerous if left untreated, so if you think you may have a nest on your property, please contact us immediately for professional advice and treatment.
Our Office
Bletchley, Milton Keynes, Buckinghamshire, MK2 2JQ