Wasp Nest Removal

Milton Keynes
Are you looking for wasp nest removal in Milton Keynes? We provide a 24-hour service in any of the MK Postcode area's to aid you in any pest problems and issues you may be facing!
We can provide our local Milton Keynes customers with fast, efficient and cost-effective domestic nest removal.
Wasps are not only nuisance pests in the summer, but they can be highly dangerous to your home and garden, to you, and the structure of your property; they must be treated quickly.
Wasps nests should be removed as soon as possible, and you must call or contact professionals as soon as you discover a nest or any potential risk around the inside or near the premises of your household.
They can also exist in trees and bushes outside and continue to cause issues in your home. They may sting you or a member of your family, and several stings can cause a high risk to your overall health.
Wasps are viciously protective of their nests and are even risky for trained professionals to remove. Our technicians are trained to cope with these scenarios and correctly identify the species.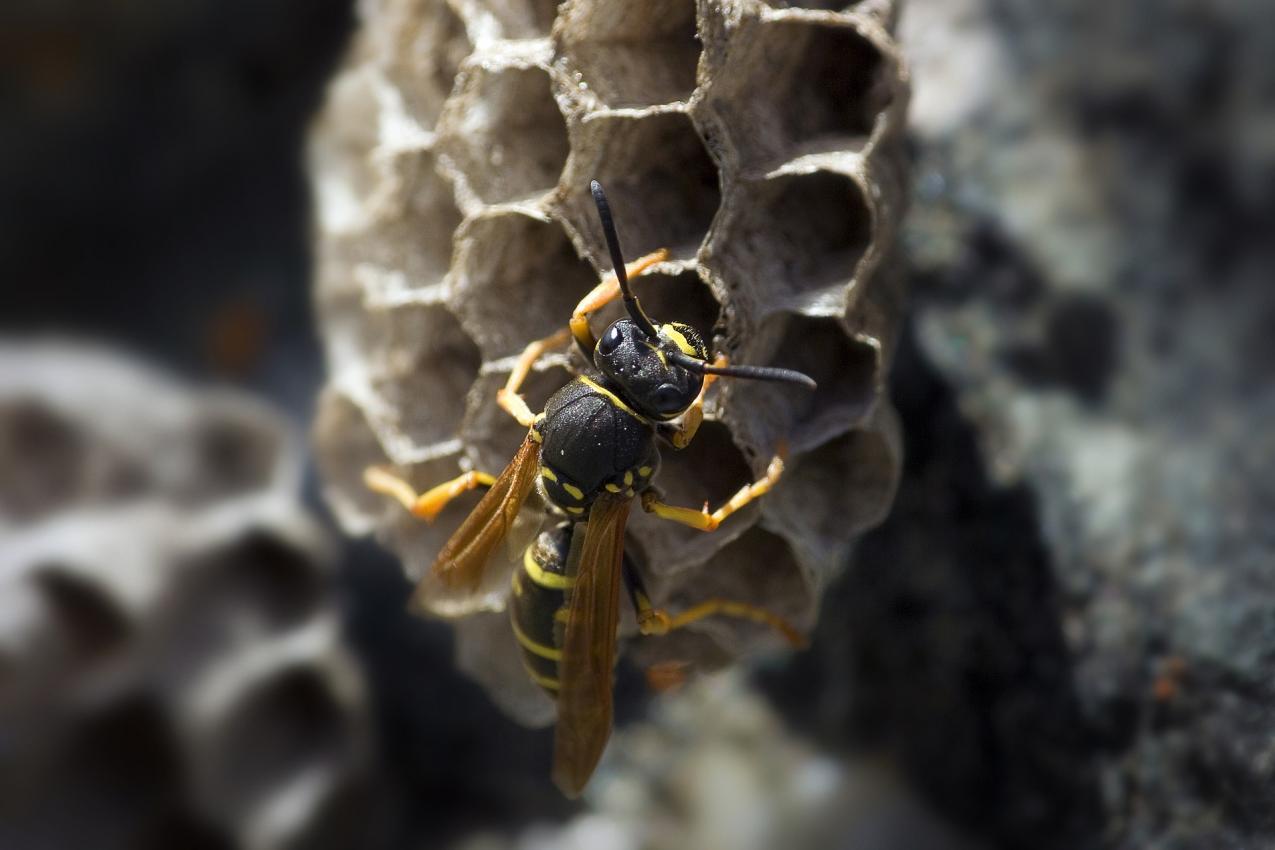 Business and Commercial Wasp Nest Removal
We provide the same services for problems on business and commercial sites. If wasps and insects have infiltrated your workplace building, we are here to extend our wasp nest removal services to your needs. You may call, and please contact our priority accounts team members today, and our experts can discuss how to help your situation. Our guaranteed services offer quick responses and immediate and discrete care.
24 Hour Service
Choosing wasp nests removal from us in Milton Keynes is a fantastic way to rid the wasps and treat any ongoing pest issues you may face or deal with. We are fully qualified and have great years of experience in pest extermination to our name.
Here at ASAP Wasp Removal, we offer 24-hour response 7 days a week without worries of any call-out charges. Should our services and insecticides not effectively kill or get rid of your wasps within the 48-hour mark, make sure to call as we offer a respray of our treatment entirely free of charge.

Wasp Nest Treated / Removed from £45
We provide a follow up visit if it is required. Safely get rid of your wasp infestation by getting in touch! Click the link to direct you to our contact details and we'll be in touch shortly.
Wasp Nest Treatment
Our exterminators in Milton Keynes can apply high-grade insecticide to the nest's access area points on their visit and inspection, for example, holes in the walls that lead to cavities.
Once the pesticide infects the Queen wasp, it won't take long for the rest of the nest and larvae to be die-off in only so many hours. We have a high success rate, and we can almost guarantee to kill off wasps and insects every time.

Wasp Control Aftercare
ASAP Wasp Removal are happy to offer advice and tips on treating your home or property after our services have taken place.
Our expert exterminators can educate you on the steps to take after insecticide has been sprayed, along with ways to prevent any further infestations, should they occur.
We'd be happy to attend for a secondary removal if they return. Please contact us if you are seeking on-site disposal.
Areas We Cover
If you are looking for Wasp Removal in the UK, contact our experts today. Please get in touch using either the contact form link or phone number below to discuss your requirements. We cover postcodes MK1 to MK19, MK43, and LU7. If this is you please get in touch with us about wasp nest removal.
Milton Keynes
Buckingham
Silverstone
Roade
Olney
Wing
Great Horwood
Husborne Crawley
Leighton Buzzard
Bletchley
Winslow
Toddington
Drayton Parslow
Beachampton
Cranfield
Wolverton
Newport Pagnell
Woburn Sands
Bedfordshire
Mursley
Nash
Please Note: If you location isn't specified here, please feel free to get in contact with us as we maybe able to cover your local area.
If you require wasp nest removal in Milton Keynes call 07970 307 135 today for a fast response service.
For your free, no-obligation quote
Contact Us
ASAP Wasp Removal have years of experience in all aspects of pest control, including rodents, insects and birds. Wasp nests are dangerous if left untreated, so if you think you may have a nest on your property, please contact us immediately for professional advice and treatment.
Our Office
Bletchley, Milton Keynes, Buckinghamshire, MK2 2JQ